Affordable Pediatric Urgent Care in Houston, TX 77055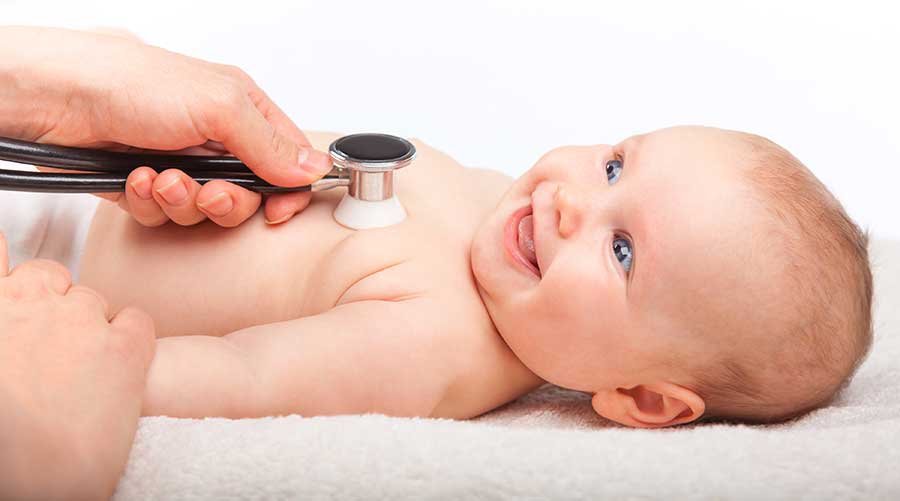 enTrust Immediate Care provides quality pediatric urgent care for Houston, Texas children, 6 months and older. Come to our Katy Freeway clinic today and see one of our pediatric urgent care physicians.
We welcome walk-ins.
When your child is sick or needs immediate medical care, the doctors at enTrust Immediate Care are available to provide the needed treatment. They have the experience to manage all pediatric emergencies in a kid-friendly environment.
Our urgent care center was specially designed to provide a comfortable environment for children and their parents. Our licensed nurses and other support staff have the experience to manage all pediatric emergencies for Texas kids.
If your loved one is experiencing a minor medical emergency, you can count on us to provide prompt and personalized care, and get them on their way to wellness quickly.
Most major hospital emergency rooms in Texas are not designed for children; they are loud, cold and scary to kids, but our pediatric urgent care rooms are designed to be friendly, warm and comforting to children.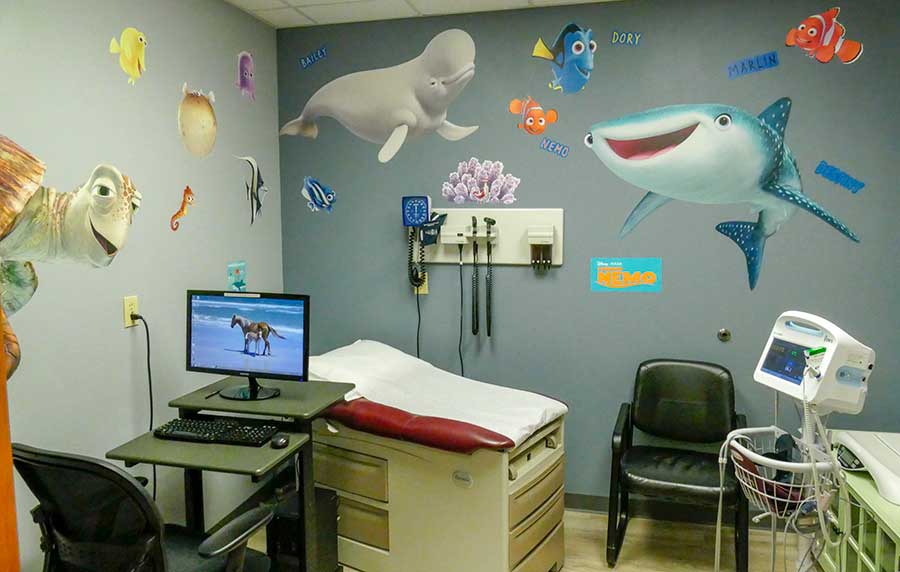 Below Are Some Children and Pediatric Emergencies We Treat.
Mild and moderate dehydration
Cold and flu
Fever
Sprains, burns and wounds
Vomiting and stomach pain
Asthma
Ear infections
Upper respiratory infections
Diarrhea
Pneumonia
Rashes
Abdominal pain
Seizures
Tetanus & Flu Vaccinations, TB skin tests
Allergy
Laceration
Nose bleeds
Sinus infections
Bronchitis
Sore throat
When to Bring Your Child to enTrust Immediate Care in Houston, Texas
During a pediatric medical emergency, the last thing you want is to go to a large hospital emergency room and sit around for hours waiting to see a doctor. At enTrust Immediate Care, we will never put you and your family through that.
We understand how stressful and overwhelming it can seem when your children are sick in Houston, Texas, but you can count on our doctors, nurses and support staff to help your little ones relax and not feel the stress associated with visiting urgent care clinics.
Our pediatric urgent care clinic is equipped with ultra-modern lab, x-ray, and EKG equipment and we take pride in providing quality care to Texas children.
Come to enTrust Immediate Care if the following apply to your child:
Your child needs immediate care and can't afford to sit around an emergency room waiting to be seen by a doctor
When you don't have the time for appointments – we welcome walk-ins
When you do not want to pay too much for urgent care – we are more affordable compared to emergency rooms
When you need physicians experienced in pediatric emergencies
When comfort is important to you – our facility is designed to be comfortable for you children
When you want your child to be cared for by friendly and experienced nurses
We guarantee that from the moment you walk into our clinic, our front desk will ensure that your children are seen immediately by our trained nurses and experienced board-certified urgent care doctors. Our goal is to get your child well as quickly as possible.
Come in today and see one of our pediatric urgent care doctors, or call us at 713-468-7845 if you have any questions.
Katy Freeway Clinic
Katy Freeway (1-10) Houston
9778 Katy Freeway, Suite 100
Houston, Texas 77055
Phone: 713-468-7845
Fax: 713-468-7846
Email: Send Us a Message
We are located on Katy Freeway (I-10) between Bunker Hill and Gessner Road, in The Village at Bunker Hill / HEB Center.