enTrust Urgent Care Center – Katy Freeway, Houston, TX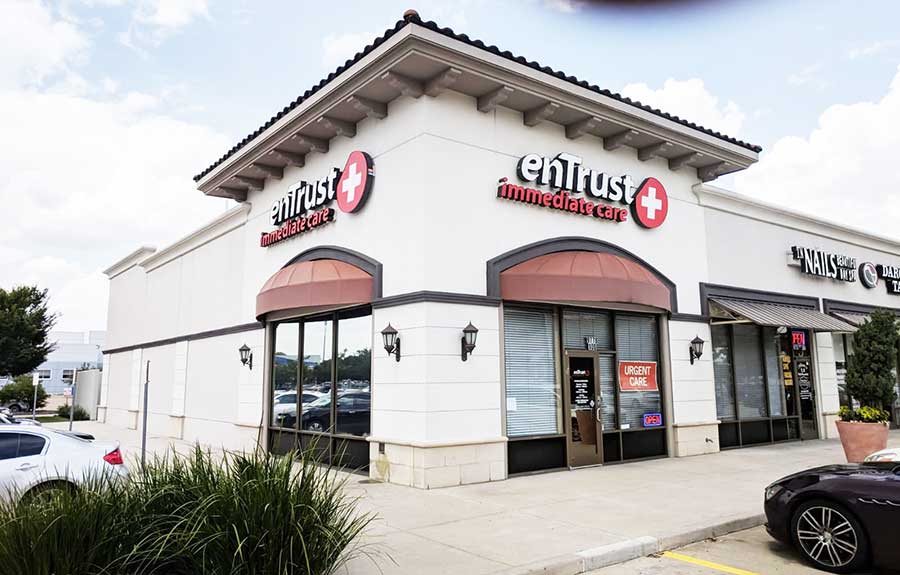 Houston, TX Urgent Care Clinic
9778 Katy Freeway, Suite 100
Houston, Texas 77055
Phone: 713-468-7845
Fax: 713-468-7846
Email: Send Us a Message
Hours of Operation
Monday – Saturday: 8:00 a.m. to 8:00 p.m.
Sunday: 9:00 a.m. to 7:00 p.m.
Map & Direction
We are located on the Katy Freeway between Bunker Hill and Gessner, in The Village at Bunker Hill / HEB center.
When you or your family have non-life-threatening medical condition, it is important that you get medical care fast. The last thing you need is to wait hours in a large hospital emergency room (ER).
You can visit our urgent care center on Katy Freeway/I-10, Houston, TX for immediate care by board-certified physicians.
Our team of experienced urgent care providers can treat most issues, from non-life-threatening illnesses like migraines, sore throats and fevers to ankle breaks and sprains or other non-emergency injuries.
Our walk-in clinic has advanced medical equipment onsite, so you can relax knowing you and your family will be well taken care of.
We accept most major insurance plans including Medicare.