Welcome to your West Houston Urgent Care Center and walk-in clinic. We are accepting returning and new patients, and telemedicine consults.
We are now offering rapid 15-minute Antigen test, Antibody test and Molecular (PCR) tests in our Katy Freeway/Bunkerhill location


enTrust Urgent Care Center – Katy Freeway, Houston, TX 77055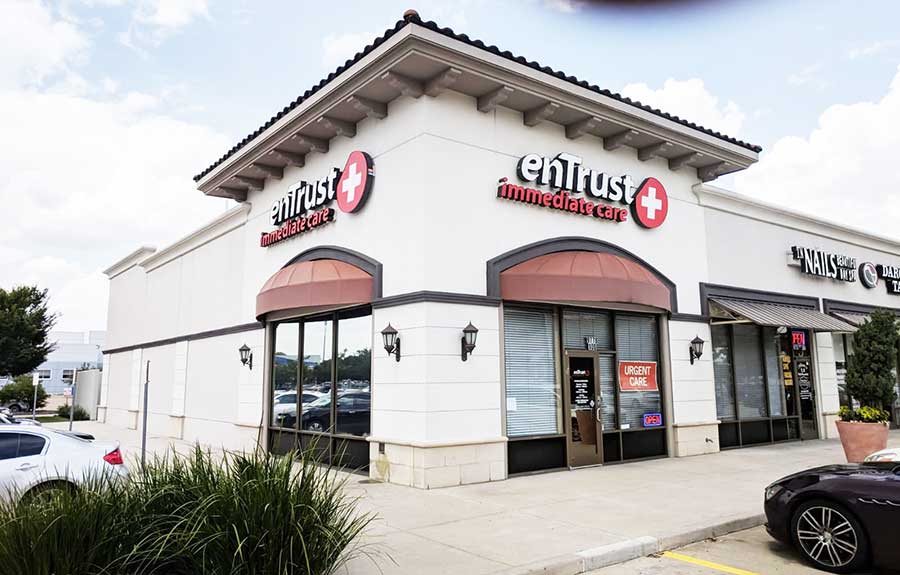 #1 Walk-in Clinic in Houston, TX<
When you or your family have a non-life-threatening medical condition, it is important that you get medical care fast. The last thing you need is to wait hours in a large hospital emergency room (ER).
You can visit our urgent care center on Katy Freeway/I-10, Houston, TX for immediate care by board-certified physicians. Just search for urgent care near me or walk-in clinic near me.
Our team of experienced urgent care providers can treat most issues, from non-life-threatening illnesses like migraines, sore throats and fevers to ankle breaks and sprains or other non-emergency injuries.
Our walk-in clinic has advanced medical equipment onsite, so you can relax knowing you and your family will be well taken care of.
We accept most major insurance plans including Medicare.
Houston, TX Urgent Care Clinic
9778 Katy Freeway, Suite 100
Houston, Texas 77055
Phone: 713-468-7845



Fax: 713-468-7846
Email: Send Us a Message
Hours of Operation
Monday: 7:00 a.m. to 12:00 a.m.
Tuesday: 7:00 a.m. to 12:00 a.m.
Wednesday: 7:00 a.m. to 12:00 a.m.
Thursday: 7:00 a.m. to 12:00 a.m.
Friday: 7:00 a.m. to 12:00 a.m.
Saturday: 7:00 a.m. to 12:00 a.m.
Sunday: 7:00 a.m. to 12:00 a.m.
Map & Direction
We are located on the Katy Freeway between Bunker Hill and Gessner, in The Village at Bunker Hill / HEB center.