Facility Manager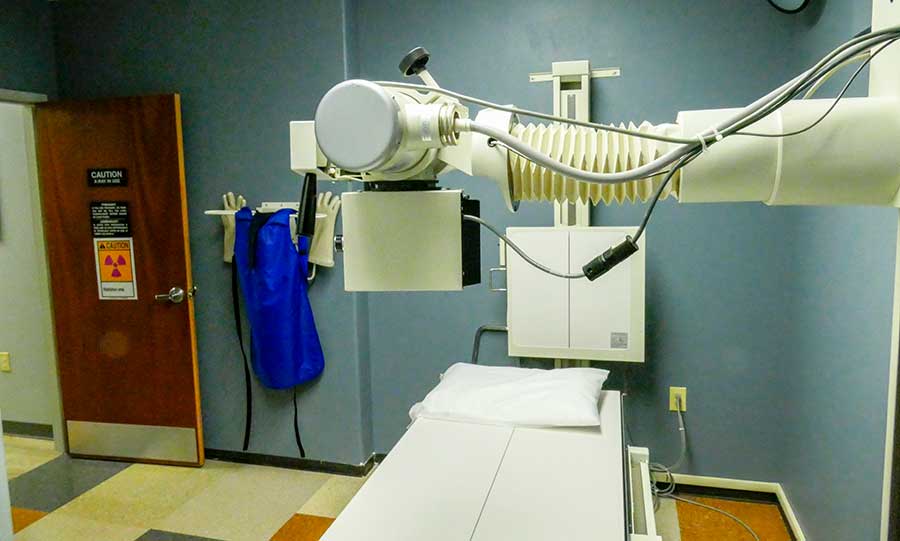 Facility Manager Job at enTrust Immediate Care
JOB DESCRIPTION
The Facility Manager is responsible for maintaining the standards of OSHA and other regulatory training and compliance. The facility manager assists the Director of Operations with all the facility's activities to assure coordination within the company mission and vision. The Facility Manager is responsible for safe, effective patient care and providing leadership and promotion of staff development. In performing his/her professional practice the facility manager is responsible for maintaining quality cost-effectiveness, quality improvement, and guest relations. Care will include individualized, holistic, family-centered, and safe care. The staff cares for patients in the age ranges as listed: infants, adolescents, adults to geriatrics.
QUALIFICATIONS
High School Diploma or equivalent
Minimum of 3 years of recent experience.
Current BLS for the Healthcare Provider. Must have a current care from an American Heart Association (AHA) recognized course
College degree or LMRT/ MA certification required.
JOB RESPONSIBILITIES/DUTIES
Responsibilities and Duties- Facility Manager.
Position requires 24-hour accountability.
Lead the patient care, radiology, and front office departments; provide conflict resolution for facility issues. Develops strong interdepartmental teamwork to meet the needs of the patient and the physicians.
Serves as the primary contact for all internal communication.
Monitors patient service feedback and contributes to the process of resolving complaints and service issues.
Responsible for hiring, termination, and coordinating necessary HR approvals.
Monitor, coach, develop and evaluate the performance of staff on an ongoing basis in accordance with applicable performance standards. Collaborate with respective Directors/Director of Nursing and Director of Operations on technical aspects.
Coordinate and conduct monthly facility meetings in collaboration with the Facility Medical Director.
Ensure staff is fully certified, facility inspections are current, and the facility is performing in accordance with policies and procedures.
Performs other duties as assigned.
Demonstrates ability to manage multiple tasks & projects in a productive manner.
Must be able to work independently.
Proactively identifies opportunities to expand revenue sources and ancillary services and reduce expenses.
Completes administrative duties in a timely manner.
Responsible for implementation and education of all new policies and procedures.
Prepare monthly work schedule for department, schedule PTO, and minimize overtime.
Review all facility hours and submit to payroll.
Responsible for covering any open shifts in the facility in the event no one is available.
Responsible for orientation of new staff.
Maintain Laboratory in accordance with CLIA, COLA standards.
Responsible for conducting regular inventory checks and ensuring the facility maintains par levels of patient care supplies.
Willing to assist in patient care when required, models expected behavior to staff.
Effectively manages conflict in the facility.
Works with all departments to improve coordination of care.
Creates and maintains an atmosphere in the workplace that is conducive to employees personal and professional growth,
Assists in managing patient volumes/flow processes.
WORKING CONDITIONS
Performs duties in a facility
The employee must be able to lift and/or move using proper body mechanics and agree to ask for assistance if required.
While performing duties of this job, the employee is frequently required to stand, walk and sit; The employee is occasionally required to stoop, kneel, crouch, or crawl.
Must submit to random drug screenings.
This is not necessarily an extensive list of all responsibilities, skills, duties, requirements, or working conditions associated with the job. While this is intended to be an accurate reflection of the current job, management reserves the right to revise the job or require that other different tasks be performed when circumstances change (i.e. emergencies, changes in personnel, workload, rush jobs, or technical development.)
enTrust Immediate Care does not discriminate on the basis of race, color, religion, sex, sexual orientation, age, national origin, marital status, citizenship status, physical or mental disability or veteran status. The above job description is intended to describe the general content of and requirements of the performance of this job. It is not to be construed as an exhaustive statement of duties, responsibilities or requirements. The statements in this job description are intended to describe the essential nature and level of work performed by those assigned to this job. They are not intended to be an exhaustive list of all responsibilities, duties & skills required for this position.
---
Please complete the form below to apply for any of the available positions. Those we are interested in interviewing will be contacted.
If you have questions about who we are, read about us or find the best route to our clinic.
Best Urgent Care Center & Walk-in Clinic, Houston, TX 77055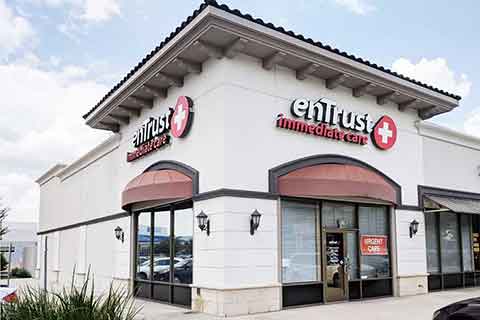 Our Address
9778 Katy Freeway, Suite 100
Houston, Texas 77055
Phone: 713-468-7845
Fax: 713-468-7846
Email: info@entrustcare.com
We are located on Katy Freeway (I-10) between Bunker Hill and Gessner Road, in The Village at Bunker Hill / HEB Center.