Brigitte Contreras Jomaud, FNP-BC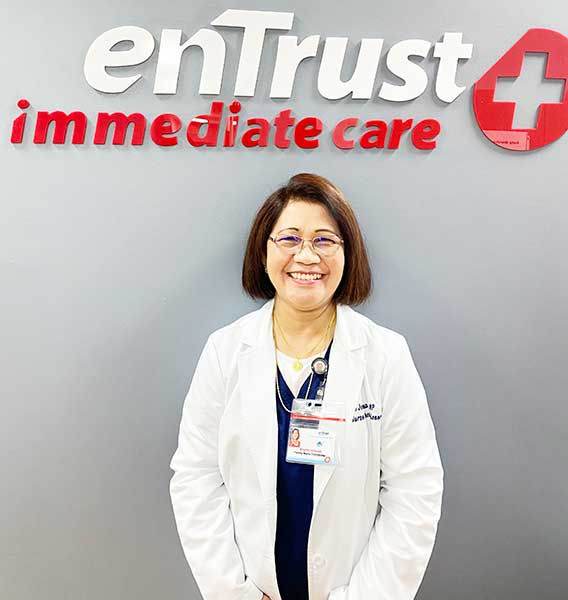 Experienced Houston, TX Urgent Care Physician.
Brigitte Contreras Jomaud is a Board-Certified Nurse Practitioner in Family Medicine. She has many years of experience in Family Practice working in Urgent Care, Family Medicine, and Pain Management clinics.
Brigitte is also a board-certified physician in the Philippines. She has served as a Physician in the Philippine Air Force with a specialty in ER and OB/Gyn in addition to Family Practice in various clinical settings.
Brigitte delivers personalized and compassionate care to her patients with the purpose of making a difference in their lives. She works hard to build a good working relationship and trust with people in her community.
Outside of her work, Brigitte enjoys spending time with her family and friends, working on her garden as a stress-release activity, watching movies, and creating her bucket list of where to travel next.
Best Urgent Care Center & Walk-in Clinic, Houston, TX 77055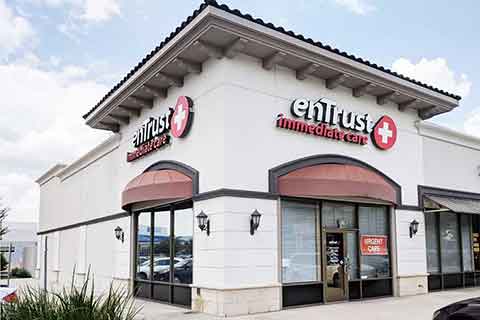 Our Address
9778 Katy Freeway, Suite 100
Houston, Texas 77055
Phone: 713-468-7845
Fax: 713-468-7846
Email: info@entrustcare.com
We are located on Katy Freeway (I-10) between Bunker Hill and Gessner Road, in The Village at Bunker Hill / HEB Center.