Medical Assistant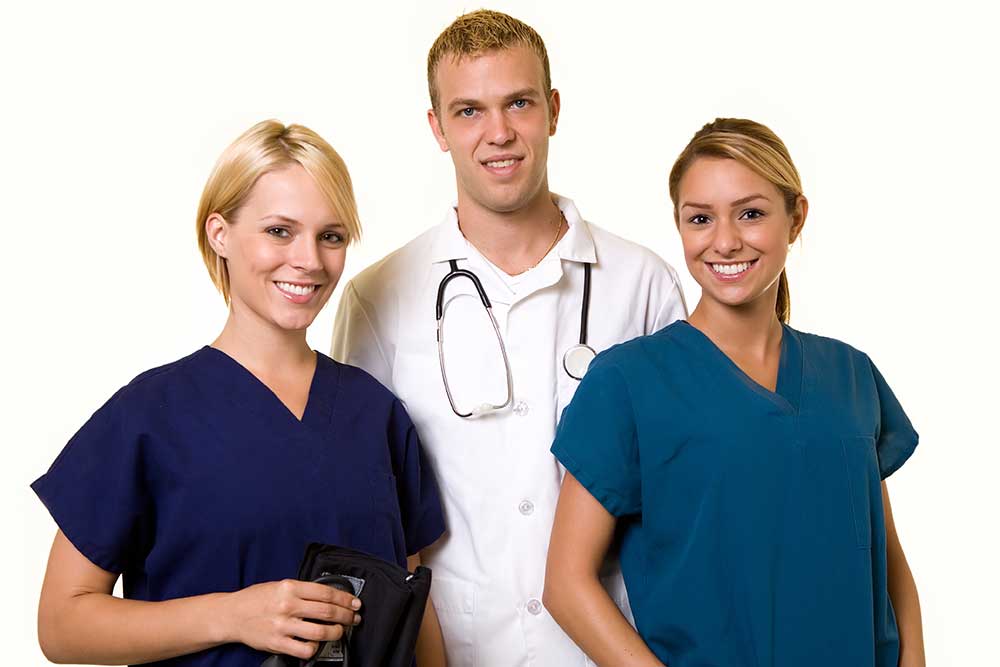 Medical Assistant Job at enTrust Immediate Care
JOB DESCRIPTION AND RELATIONSHIPS
The Medical Assistant is a multi-skilled health professional (MSHP) who works interdependently with other health care professionals to provide quality health care to the patient. The Medical Assistant is educated and trained to perform both administrative and clinical skills in the medical care environment. The Medical Assistant is directly responsible to the physician-employer who hires him/her or any other physician-appointed supervisor in the facility. With experience, the Medical Assistant may be promoted within departments or to supervisory levels in administrative and clinical positions when knowledge and skills have been demonstrated.
QUALIFICATIONS
High School Diploma and 1-year Medical Assistant program through a vocational school. To become a Certified Medical Assistant (CMA), the graduate of an accredited program must sit for and successfully pass a national certification exam, which is given every January and June. Current BLS for the Healthcare Provider from an American Heart (AHA) recognized course.
JOB RESPONSIBILITIES/DUTIES
ADMINISTRATIVE
Front desk reception.
Answering phones and scheduling appointments.
Greet patients, completion of registration forms, and give instructions.
File and maintain medical records.
Perform computer skills in patient billing, transcription, scheduling, insurance claims, accounts receivable, and data base entry.
Call prescriptions to the pharmacy for the physician.
Communicate using appropriate medical terminology.
Follow appropriate legal and ethical professional conduct.
CLINICAL
Measure and record vital signs
Recording patient interview, history and chief complaint
Providing patient education with regards to office policies, medications, management of diseases, home treatments and special diets
Preparing patients for examinations and performing routine screening tests
Assisting the physician with exams and minor office surgery
Phlebotomy and collection of other lab specimens
Performing basic lab tests
Performing EKGs
Preparing and administering medications with physician's authorizations
Change dressings, applying bandages, removing sutures and other first aid procedures
Using CPR skills when required
Maintaining supplies, equipment, stocking, and sterilizing instruments
Disposing of biohazard waste according to OSHA standards
Practicing OSHA safety standards
Performing accurate, legal, and ethical documentation all the time
WORKING CONDITIONS
Perform duties in a fast-paced emergency room
The employee must be able to lift and/or move using proper body mechanics and agree to ask for assistance if required.
While performing duties of this job, the employee is frequently required to stand, walk, and sit; The employee is occasionally required to stoop, kneel, crouch, or crawl.
Must submit to random drug screenings.
May be required to work holidays and weekends as needed.
This is not necessarily an extensive list of all responsibilities, skills, duties, requirements, or working conditions associated with the job. While this is intended to be an accurate reflection of the current job, management reserves the right to revise the job or require that other different tasks be performed when circumstances change (i.e. emergencies, changes in personnel, workload, rush jobs, or technical development.)
---
Please complete the form below to apply for any of the available positions. Those we are interested in interviewing will be contacted.
enTrust Immediate Care does not discriminate on the basis of race, color, religion, sex, sexual orientation, age, national origin, marital status, citizenship status, physical or mental disability or veteran status. The above job description is intended to describe the general content of and requirements of the performance of this job. It is not to be construed as an exhaustive statement of duties, responsibilities or requirements. The statements in this job description are intended to describe the essential nature and level of work performed by those assigned to this job. They are not intended to be an exhaustive list of all responsibilities, duties & skills required for this position.
Best Urgent Care Center & Walk-in Clinic, Houston, TX 77055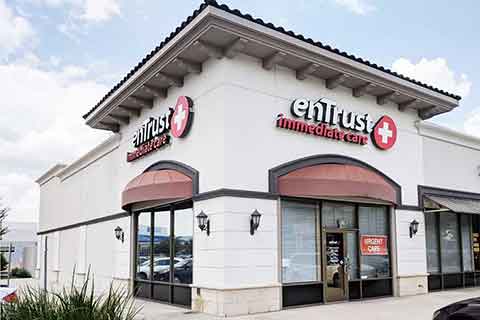 Our Address
9778 Katy Freeway, Suite 100
Houston, Texas 77055
Phone: 713-468-7845
Fax: 713-468-7846
Email: info@entrustcare.com
We are located on Katy Freeway (I-10) between Bunker Hill and Gessner Road, in The Village at Bunker Hill / HEB Center.