Quality, Board-Certified Urgent Care Physicians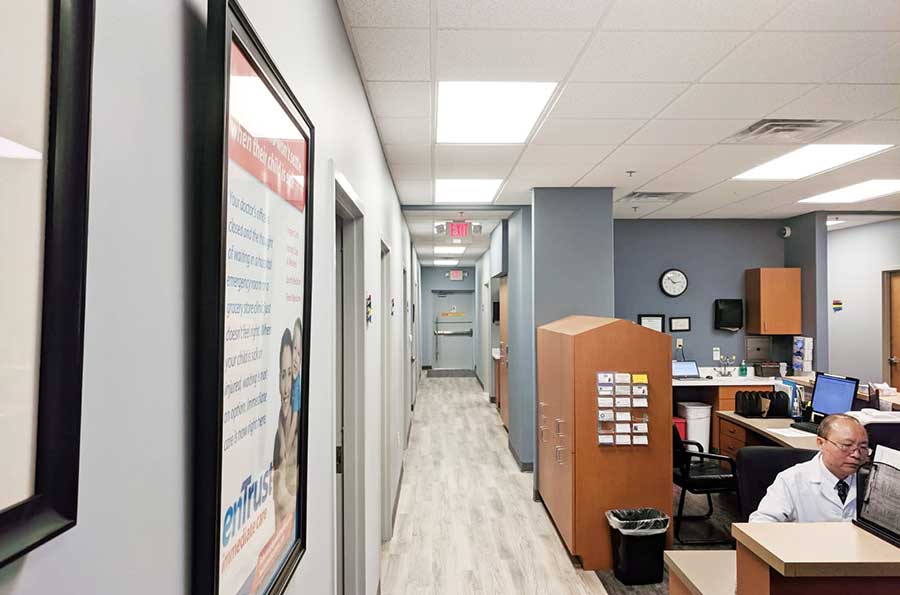 At enTrust Immediate Care, you can count on getting quality medical care from our urgent care physicians. Our founders and team of doctors are all board-certified physicians with hands-on experience in emergency medicine.
enTrust Immediate Care is continuously staffed by professional medical teams consisting of physicians and medical assistants who have experience working in emergency rooms and urgent care environments. For our patients, this means we are better suited to handle any urgent but non-life-threatening medical situation. And, we are well prepared to stabilize a patient should a life-threatening condition arise.
Our team is committed to providing the level of care you and your family deserve and expect from a top-quality medical facility. We want you to walk into enTrust Immediate Care feeling confident that you are in the hands of highly-skilled urgent care professionals with one concern on their minds – your healthcare needs.
Whether you require medical attention for an illness, an injury or a wellness visit, you can trust that our urgent care physicians and staff are current on the issues, trends and best practices in healthcare today.
enTrust Immediate Care Doctors and Medical Professionals include:
enTrust Immediate Care Support:
Khristine D. Harris – Facility Manager
Did you know that many convenience care centers are not staffed by physicians? Be assured, all enTrust Immediate Care centers have experienced medical doctors on staff and ready to take care of your urgent care needs at all times.
We accept most major health insurance plans including Medicare. Get more information here.
Our Clinic Location
Memorial – West Houston
9778 Katy Freeway, Suite 100
Houston, Texas 77055
Phone: 713-468-7845
Fax: 713-468-7846
Email: Send Us a Message
Hours of Operation
Mon. – Sat.: 8:00 a.m. to 8:00 p.m.
Sun.: 9:00 a.m. to 7:00 p.m.
We are located on Katy Freeway (I-10) between Bunker Hill and Gessner Road, in The Village at Bunker Hill / HEB Center.