Houston Urgent Medical Care Center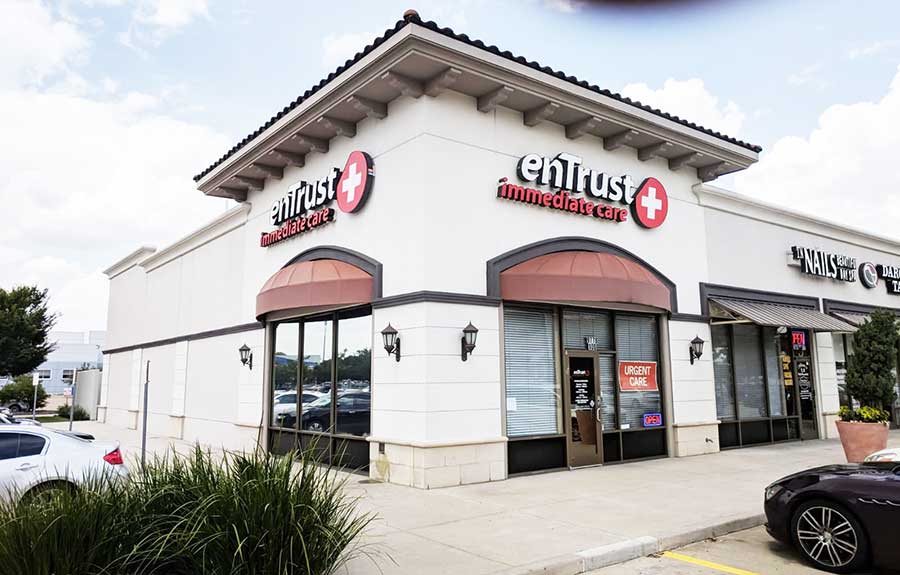 When you are sick, the last thing you need is a long wait in the hospital emergency room or your doctor's office. You need urgent medical care and that is what we provide at enTrust Urgent Care and walk-in clinic, the #1 Houston, TX urgent care clinic and emergency center.
No fuss. Just quality medical care that is also convenient.
Call Us: 713-468-7845
At enTrust Immediate Care, our experienced urgent care physicians and licensed nurses are dedicated to providing quality, convenient, on-time medical care to you and your family.
Our walk-in clinic is fully equipped and staffed to handle a wide range of urgent care conditions, trauma and injuries and other illnesses in adults, children and infants (older than 6 months). Our full range of laboratory, diagnostic, and X-ray capabilities enable us to provide comprehensive treatment for you and your family.
Services We Provide At Houston, TX Urgent Care Center
We provide various medical services including urgent care services, family care and wellness, employer medical services and sports medicine including allergy and immunology, cardiovascular diseases, dental services and environmental injuries.
Our urgent care physicians also conduct blood sugar checks while treating eyes, ears, nose and throat issues, gastrointestinal diseases, gynecology and women's health issues, infectious diseases, occupational health, neurological disorders, pediatric and children health conditions.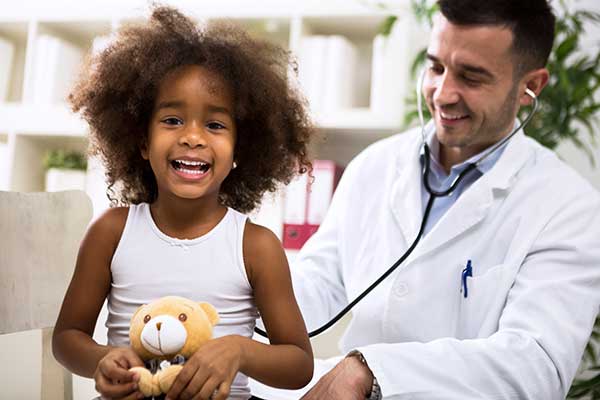 Here are a few of the medical conditions we treat at enTrust Urgent Care
Allergy and Immunology – Seasonal allergy care, food allergy treatment
Cardiovascular Disease – Blood pressure check, High Blood Pressure and hypertension treatment, Palpitations
Dental Care – Tooth pain, dental abscess and minor dental trauma
Environmental Injuries – Minor frostbite injuries, Insect bites and stings, Minor burns and Poison ivy
Endocrine – Blood sugar checks
Eyes, Ears, Nose & Throat – Eye pain, Eye redness, Removal of foreign objects, Minor corneal scratches or abrasions, Ear pain and wax removal, Minor nosebleeds, Sinusitis and sinus infections, Sore throats
Gastrointestinal Disease – Minor abdominal pain, Nausea, vomiting and diarrhea, Reflux, Mild dehydration, Rectal bleeding from hemorrhoids and fissures, Constipation, Swallowed foreign bodies (no respiratory distress), Gastroenteritis
Gynecology and Women's Health – Pregnancy tests, Minor pelvic pain in the non-pregnant patient, Vaginal bleeding in the non-pregnant patient, Vaginitis, Pelvic inflammatory disease, Sexually transmitted disease (STD), Bartholin's abscess, Mastitis (Breast infection)
Infectious Illnesses – Sexually transmitted diseases, Infectious diarrhea, Common viral infections, Tetanus shots
Musculoskeletal – Minor closed fractures, Joint sprains and strains, Finger or toe dislocations, Sports injuries, Back and neck strain, Bursitis and tendonitis
Neurologic Disorders – Headaches, Vertigo, Motion sickness
Occupational Health – Work related injuries, Employment-related physicals & screening
Pediatric (Children and Infants) – Fevers, Ear and throat infections, Rashes, Minor asthma and bronchiolitis, Mild croup, Minor trauma and lacerations, Vomiting and diarrhea, Urinary tract infections, Foreign bodies of the ears and nose
Pulmonary Conditions – Bronchitis, Mild community-acquired pneumonia, Mild asthma, Mild COPD/Emphysema, Cold and flu symptoms (including H1N1/Swine Flu), Cough evaluation
Renal and Urinary Conditions – Urinary tract infections (UTI) and disorders, Mild kidney infections, Urological disorders, Sexually transmitted diseases (STD)
Skin Disorders – Minor rash evaluation, Shingles, Hives, Parasite infestation
Trauma – Acute fracture (non-displaced), Auto accidents, Back pain or strain, Minor Crush injuries, Laceration Repair, Minor Falls (from less than 7 feet)
Wound Care – Laceration repair and post-repair care, Abscess treatment, Wound packing, Finger and nail injuries, Puncture wounds, Soft tissue foreign bodies, Animal and insect bites, Abrasions
Quality urgent medical care in Houston, TX by experienced physicians
Find out when to use enTrust Immediate Care urgent care services.
Houston, TX Location
Katy Freeway – West Houston
9778 Katy Freeway, Suite 100
Houston, Texas 77055
Phone: 713-468-7845
Fax: 713-468-7846
E-mail:Â frontdesk@entrustcare.com

Located on the Katy Freeway (I-10) between Bunker Hill and Gessner Road, in The Village at Bunker Hill / HEB center.