Welcome to your Memorial Drive, Houston TX Urgent Care Center and walk-in clinic. We are accepting returning and new patients, and telemedicine consults.

We do COVID-19 and antibody testing at Memorial Drive Urgent Care location.

We do 15 minute rapid testing now! We can now find out if our patients have COVID-19 fast and get them the help needed!
---
enTrust Urgent Care Center on Memorial Drive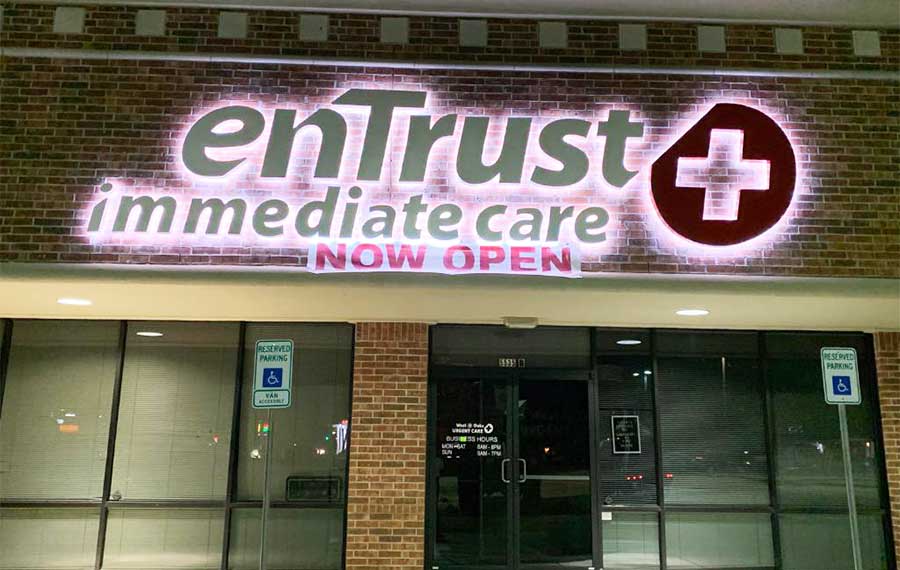 Memorial Drive Urgent Care
5535 Memorial Drive, Suite B, Houston, TX 77007
Phone: 832-648-1172
Fax: 346-571-2454
Email: Send Us a Message
Email: Send Us a Message
Hours of Operation
Mon. – Sun.: 7:00 a.m. to 9:00 p.m. (All Patients)
When you or your family need immediate medical attention, not all medical facilities will do. You need an urgent care with experienced and caring physicians, and nurses.
The last thing you need is to go to a large hospital emergency room and be kept waiting for hours!
enTrust Immediate Care's urgent care center on Memorial Drive is ready to meet your medical needs. Our physicians are experienced and compassionate.
We can treat most non emergency medical issues, from non-life-threatening illnesses like migraines, sore throats and fevers to ankle breaks and sprains or other non-emergency injuries.
Our walk-in clinic has advanced medical equipment onsite, so you can relax knowing you and your family will be well taken care of.
We accept most major insurance plans including Medicare.